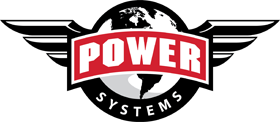 Capabilities
Power Systems, a privately held Canadian company established in 2009, is a world leader in repair, overhaul, and servicing of helicopter hydraulic systems and components for the Sikorsky S61, S76, Bell B206, B212, B205, B214, UH-1H and Eurocopter AS350 aircraft. Power Systems has recently completed their name change from Power Hydraulics; reflecting transformation within the company which now focuses on many areas of aviation, rather than their previous focus of just Helicopter Hydraulics.
Based out of Langley, Canada, Power Systems has recently expanded shops into Salt Lake City, USA; Bogota, Colombia; and Stockholm, Sweden. Power Systems has recently put a heavy investment into Black Hawk UH-60 components and hydraulics, and are thrilled with the progress thus far.
Their team of experienced and devoted technicians allows Power Systems to provide unrivaled capabilities to both military and commercial operators around the world as well as providing 24/7 customer support.
Contact Information
Power Systems Corp.
27265 Gloucester Way, Unit B101
Langley, BC V4W 3Z8
Tel: 604-746-1133
Fax: 604-746-1152